In a world where technology is integrated into our daily lives, embedded technology stands as the digital nervous system, silently powering the devices and systems around us.
The Cygni Tech Summit this year features a dedicated trail to this technology, exploring the field from all angles. Meet Karl "Strålmannen" Strålman, Rasmus Lindy, and Hampus Hessel, our Gothenburg-based embedded developers. They will lead the embedded trail, hoping to engage the participants with a practical and inspiring workshop. We sat the trio down to discuss their trail on CTS and embedded tech:
So, tell us, what is the embedded trail at the Cygni Tech Summit all about?
Karl: In this trail attendees will be introduced to some of the basic real-time system
concepts that are part of the FreeRTOS core. With these concepts they will finalize a mini version of a car's telltale: brake, hazard and turn indicators will all be implemented using light and sound that can be controlled from a circuit board.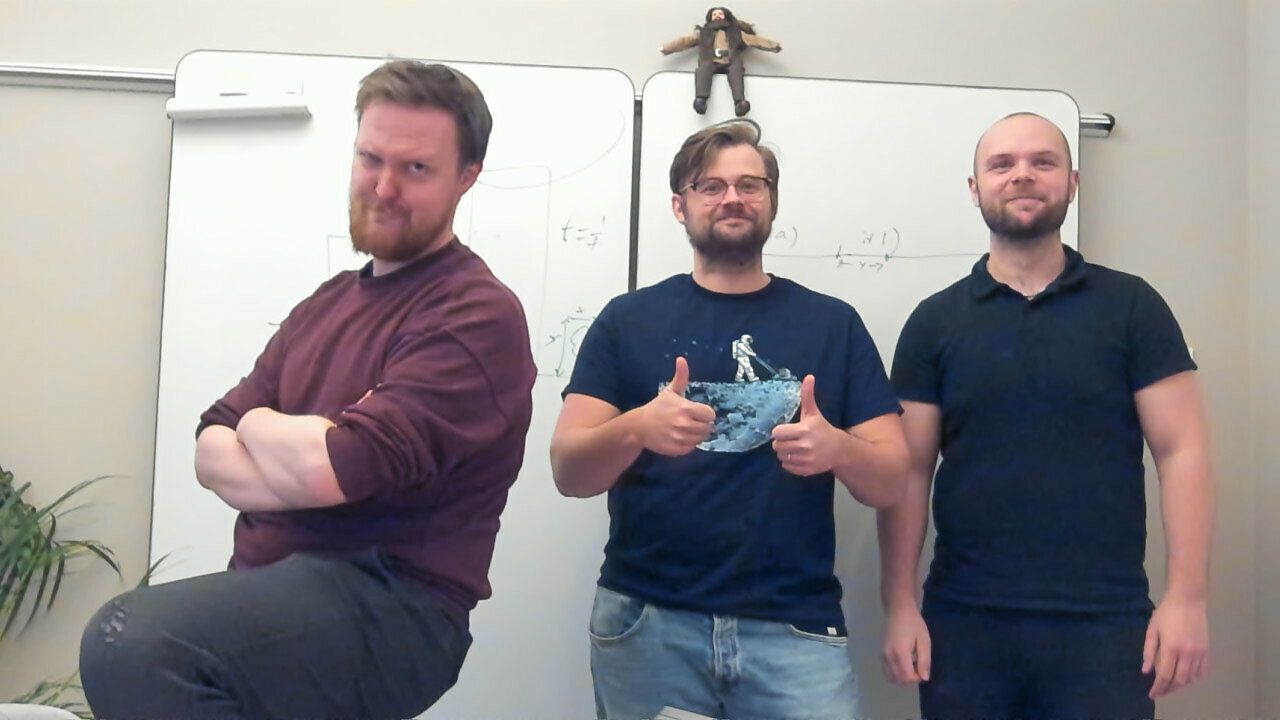 What can participants look forward to with this trail?
Hampus: Participants can look forward to gaining a realistic view of common embedded problems and how they impact software development. It's a hands-on experience that allows them to make things happen with physical objects, which is always a lot of fun.
Karl: I think this trail is interesting because it's practical, the feedback loop is fast and the attendees gets a direct response from the circuit board if their code is working or not.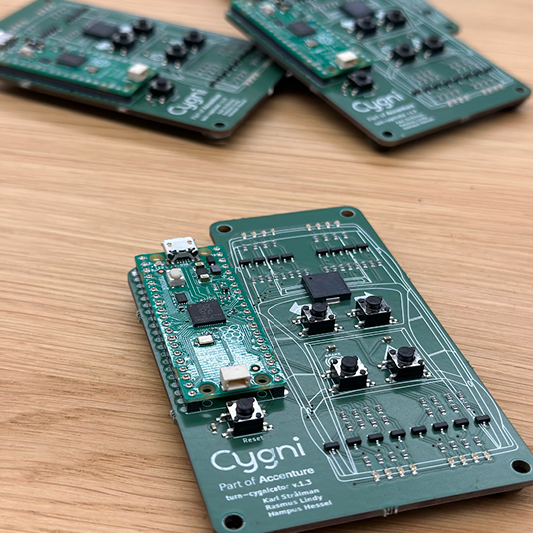 Looking ahead, what do you hope to see in the future of embedded development?
Karl: For embedded development, I sincerely hope that companies focus on the right to repair and replaceable batteries. There is too much electronic waste, especially for embedded circuitry within consumer electronics.
Rasmus: The future of embedded development will be characterized by increased connectivity, AI integration, energy efficiency and digital sustainability. I also think it will be a strong focus on security and safety.
Hampus: For many years, more and more things have become "smart," incorporating small computers. I believe the embedded industry will expand into new and exciting fields. While classic languages like C and C++ will remain strong, there's potential for Rust to become more popular.
What are you all looking forward to at this year's Cygni Tech Summit?
Karl: For me, it's the evening event with dinner and celebration!🕺
Rasmus: I'm looking forward to interacting with my colleagues and sharing my knowledge about RTOS and RTOS programming. There has been a lot of effort being put into this workshop and it will be great to see how the attendees will solve the problems. Also I am looking forward to the talks and the evening event.
Hampus: Getting to see all the interesting solutions people come up with for the problem we give them in our workshop. There will be many possible and correct ways to solve the problem we will present. This is of course a big part of the challenge and of the fun. Me, Karl and Rasmus each did a solution of our own, and we all solved the problem in very different ways. It was very interesting to see and discuss our differences.
Thank you, Karl, Rasmus, and Hampus, for sharing your insights with us!